Without social media marketing, getting in touch and closer to the customers is very difficult. Social media optimization and social media marketing (SMO and SMM) are two main ways online businesses can reach their customers. These channels are used to gain a competitive edge on the internet and increase exposure for business websites. However, they are distinctly different from each other, and when it comes to digital marketing, SMO and SMM are used to refer to entirely different things.
SMO and SMM - The Difference
SMO and SMM are two effective marketing sources, based on a variety of very different tools and strategies. Read below to learn more about these SMO and SMM digital marketing technologies that have changed the face of the entire online marketing industry.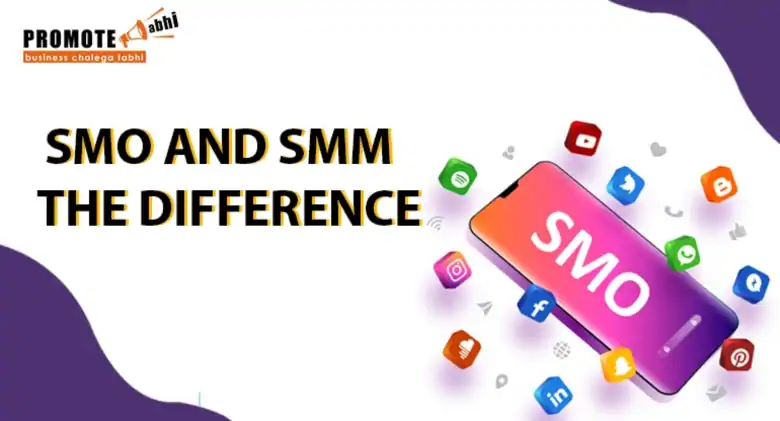 What is Social Media Optimization (SMO)?
The term refers to the process of refining and making improvements to your website so that it is easily discoverable through social media. Redesigning your pages to look more attractive to social media users is one of the activities involved in social media optimization.
When your content is unique and the elements on your web pages are more appealing and visible to the visitors, they will be more likely to share them through their social media pages. When your website is shared through social media, you get to attract more visitors and gain more traffic as a result.
Social media optimization India company looks at the content on your website and whether it is ideal for social media sharing or not. Shareable content is significant for SMO to work, and the SMO company in India will be very keen on your content.
Optimizing your content for social media is all that the SMO company in Delhi will focus on when upgrading your website. Your optimized website will be social media friendly and optimized for sharing content through these channels. The experts will also study your content and add all the necessary changes to ensure that you are discoverable through social media.
Making the content on your website or blog shareable through social media pages is what social media optimization is all about. SMO marketing aims to make your website easily discoverable through social media, and sharing is one of the main ways of growing awareness for the website.
You do not have to put in much effort once your website is optimized. The visitors will be responsible for sharing your website on social media websites, owing to the attractive nature of your content. An SMO Agency will study your website to ensure that it meets the requirement for social media sharing.
What is Social Media Marketing (SMM)?
Social media marketing services is about the activities that are done away from your website to promote your brand. For instance, creating videos about your products and services and sharing them on YouTube entails social media marketing.
Sharing posts on social media about your website is also part of social media marketing, and it drives traffic to your website or online business. Interaction through social media can also be considered as social media marketing.
Social media marketing encompasses all the activities you do on social media websites and social channels to promote your website. For instance, creating accounts and pages for your website and regularly posting content about your business can be considered social media marketing.
With SMM, you drive engagement and interest for your website on social media websites and platforms. You can use different strategies such as regular posts, sharing links, and even video content for social media marketing. Informative strategies such as short informative videos are often used to promote your website and earn your business more potential customers.
The interaction you have on social media in connection to your website is also said to be social media marketing, and it attracts people to your brand. When you inform social media users about your online business, you promote your website in one way and drive traffic and growth for your business.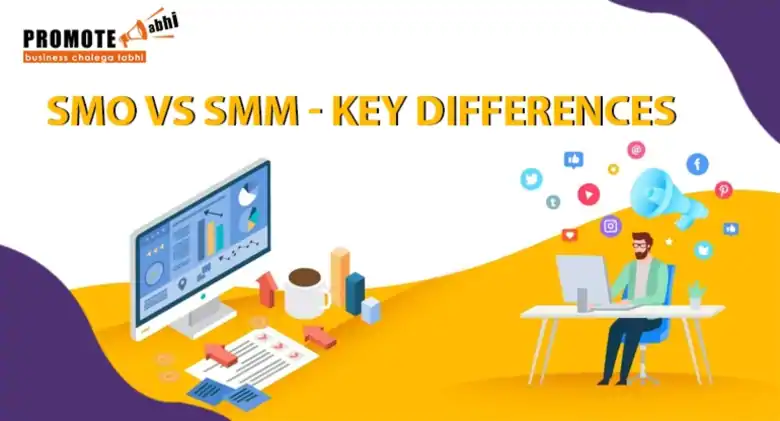 SMO vs SMM
Social media presents a massive opportunity for the growth of many online businesses. Any business with a website can take advantage of SMO and SMM to grow online and be discovered easily through social media. The use of social media optimization works on your website and modifies your content until you can easily share it on different social media platforms.
In contrast, social media marketing works on social media platforms and away from your website. It aims to attract interest in your website on these external platforms and drive growth for your online business.Social media can grow your online business, and you can start with SMO and SMM to get found faster and reach more people on the internet.