"If content is king, then conversion is queen." John Munsell
Facts That Will Help You Understand the Importance of Social Media
With the number of social media users in 2020 crossing 4 billion (according to Hootsuite), an increase of around 10% from the previous year, Social Media is the platform that you as a business should be looking up, to drive your goals. And it should not surprise you why 90% of the brands are using this media to create brand awareness as targeting and building an audience becomes a lot easier. Thus, further suggesting the need to increase social media traffic. Scroll down to know how do you boost website traffic through social media.
"Social media is about the people! Not about your business. Provide for the people and the people will provide you." – Matt Goulart
Checklist to Boost Website Traffic Through Social Media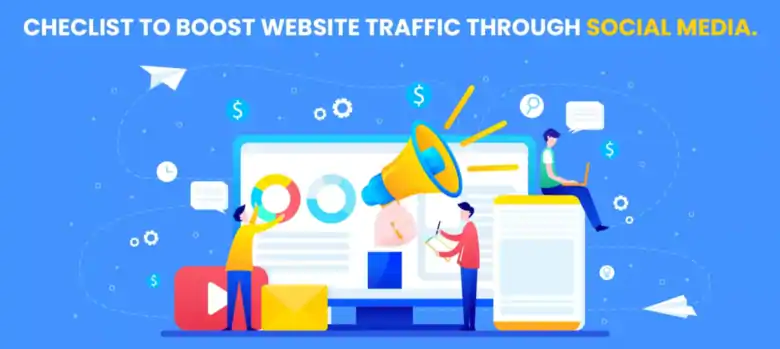 Optimization of social media profile
Create regular content that gets shared
Identify that perfect time for you to share your thoughts
Use a mix of content
Make a call to action in most posts you share
7 Join and participate in community forums and groups
1. Optimization of Social Media Profile
To make your social media platform fruitful, you need to start with optimizing your social profile. People notice even the minute things and click on the links that are there on your SMO page. Thus, becomes your opportunity to explain clearly who you are and what your company is all about.
Other to it make sure you use proper profile pictures and captions that determine your brand. Besides, you can take help from the best SMO services company to optimize your social media pages across different channels.
"Content Doesn't Win. Optimized Content Wins" – Liana Evans
2. Create regular content that gets shared
Understand what your audience wants, what their interests are, and what type of content they interact with more. All these small things matter a lot to get boost website traffic from social media marketing. A study by Copyblogger suggested that only 20% of the audience read a caption, while 80% of them read the taglines. Thus, you can see how analyzing plays its part. You can start with sharing a variety of content and see how your customers have interacted.
Besides you need to schedule your content with the help of social media software so that your content gets shared regularly even when you are occupied with other stuff.
"Amazing things will happen when you listen to the consumer." –Jonathan Midenhall
3. Identify that perfect time for you to share your thoughts
After analyzing your audience's interests, it becomes important that you know what time they are most active on social media, at what time they are likely to go through your content properly. Figuring this out will require time and patience, but when this gets sorted out, you will automatically boost website traffic from social media.
An insider tip- Don't post according to the widespread best social media posting times. As most of the brands will posting at that time and you might not get the visibility that you deserve. Find your own suitable time.
4. Use a mix of content (images, videos, only text, slideshows)
A picture is worth a thousand words. And a video worth of thousand images. Just Kidding! But with the latest changes in the algorithm of various websites, it has been seen that visual content garnish more reactions and conversions. This is even suggested by Twitter, where an image gets 1.5 times retweets on an average than normal text. While on Facebook, videos get 3 times more reach than normal posts.
Thus, you should work on creating different types of images, gifs, infographics, and videos to engage your audience. For this, you take help from a professional graphic designing company to create visuals that convert your audience to sales.
5. Use hashtags properly
Adding proper #hashtags not only increase your visibility but also helps you reach those who are looking for your products and services. According to buffer Tweets with hashtags receives 2 times more traffic than non-hashtag posts. And understanding the use of hashtags also matters as different social media platforms have different formats of content. So, analyze properly as to how many hashtags would be great for your social media marketing.
An insider tip- Create your own brand's hashtag and use it all across social media. Other to it, use a mix of popular hashtags and less popular hashtags. And make sure you don't miss out on the trending hashtags.
6. Make a call to action in most posts you share
A call to action is necessary for social media to generate a pathway for your audience to follow. You are there on social media because you want your audience to do certain things that you want them to do. Some popular calls to action are- READ MORE, LEARN MORE, call now! voice your opinion! Reach us to know more, among many others. Use them properly to boost website traffic from social media.
Here content marketing plays an important role. Your content should be such that it should not feel like marketing and also achieve the purpose that it has to achieve.
7. Join and participate in community forums and groups
Either you can create your group or join relevant groups to directly engage with your audience. Groups and forums are essential to increase your brand visibility and thus further your website traffic. Use these groups to share your content and try not to just post promotional content. Offer people in these groups and they will offer you engagement. That's simple and you will immediately boost website traffic.
Other to it, be active in the comments and responses. It will only increase your online reputation.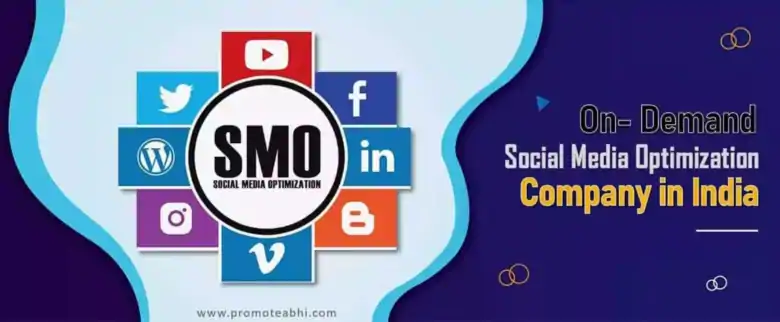 All in all, this checklist will increase your social media presence and further result in increased traffic to your website. In case, you find difficult to handle your social presence. Then, you can reach the On-Demand Social Media Optimization Company in India for proper SMO services. After following these tips, you Immediately boost website traffic through social media.