How Important Is Graphic Design For Your Business?
Unlock the Power of Graphic Design! Elevate your business with captivating visuals that leave a lasting impression on customers. Let's take some steps:
1. What's difficult to express in words can be easily expressed through graphics. Thereby capturing the right emotion and tone of the message, we sensitize and represent your startup branding message innovatively.
2. Your target audience is keeping an eye on you and they desire to see new, every time they come across your brand name. Hence crafting out the best for you, we provide unique designs and aesthetically appealing pattern for your startup website.
3. Introducing the graphics with finer ideas and ground breaking tech. We surprise you and your target audience with out of box imagination, as our graphic designers possess heightened creativity.
9 Reasons: Why Graphic Design Is Important for Your Business?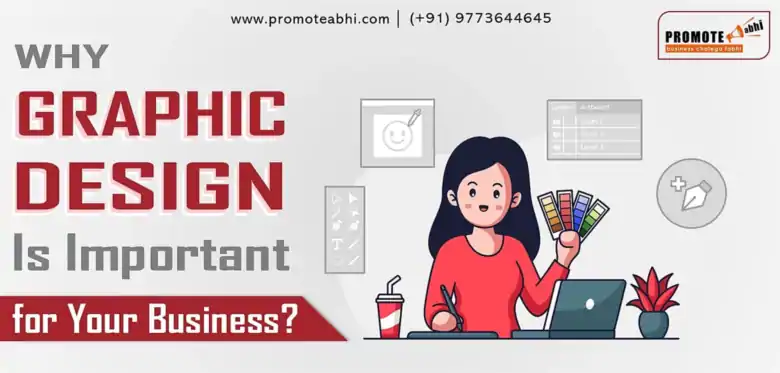 1. Your Satisfaction is our Goal
Designing and graphics has a subjective opinion, which might seem suitable to us that might have an indifferent opinion from your end. Thus, taking care of your dilemma and expectations, we create graphics and images that satisfy your imagination.
Graphics has got a lot to do with your brand personality which precisely means how do your market yourself? Each brand is different from its look and feel, some might convey a regressive approach to their offerings while the other can be little subtle. Likely the graphics and combinations for Startup Company are decided by us.
2. Your Market Reputation Matters to Us
Branding and graphics go hand in hand, the right selection of graphics conveys the message and idea which you wish to relate. Thus, what matters to you is significant for our service in graphic designing. Giving you the best possible solution for your startup business idea, we ace in the segment of graphic designing.
3. Engaging and Connecting Design
Graphic design provides a favorable impression to your brand name, where an engaging design connects with the target audience. The visually appealing images with high-definition touch can work wonders for your startup. The rapid development and adaptation of specialized tech is helping designers to break newer boundaries and setting up standards for startup businesses to cross boundaries in their own unique ways.
4. Using Right Tone of Colors
The vivid vibrant colors, lay a magical transformation for the graphic designing. Playing with the different shades and palate of colors, our graphic designers strive for perfection. And they also understand the sensitivity of each color, and make sure to use the bold colors for important message and subtle choice of colors for the gentle and kind tone.
5. Featuring Brand message &Unique Selling Proposition
There's no denying about the fact that graphics have a special recognition in the digital marketing from establishing brand identity to defining unique selling propositions, graphics have assisted in improved sales rate. By analyzing the psychology of the brand visitors online, our graphic designers soulfully highlight, the startup ideas with charismatically unique web design.
6. Conceptualized Graphics
We follow a simplified step in designing the graphics for your brand name. Firstly, we arrange a consultation session wherein we brainstorm over the startup ideas and its related graphics. Taking an insights and inputs from your ideas and brand message, we sketch out a rough layout. And once you are convinced about our approach, we proceed towards creating the final deliverable and look forward to your feedback.
7. Emphasizing the Work Culture
Graphics is not merely about placing of best images from the image warehouse. Rather it requires an inquisitiveness to understand your work culture, brand mission and vision. Thus, the graphics and layout are structured in such way that work culture is highlighted.
From who you are? To what is your goal and marketing presence, our finely created graphics sensitizes over several aspects of the designing.
8. Connecting Emotions with Graphics
Being human means being emotional, thus our graphic designing helps people connect with the message through strong emotions. Our art and literatures are filled with description of human emotions of all levels. There is hardly any connect if the design is boring, so our designers always keep the emotional context in the mind before imagining any design. Thereby, our platform allows the startup businesses to use human emotions as a viable tool to send a message in form of graphic designs to the masses so that they can illustrate their services or products effectively.
9. Considering Brand Positioning
Brand positioning is an elementary concept for graphics. For instance, a brand can be a high end or affordable one. Thereby the selection for the premium brand images differs from the one which have the offering those are cost effective. Thus, by likely taking into account the perspectives of branding, we sincerely choose the graphics for startup company.
5 Benefits of Graphic Design for Businesses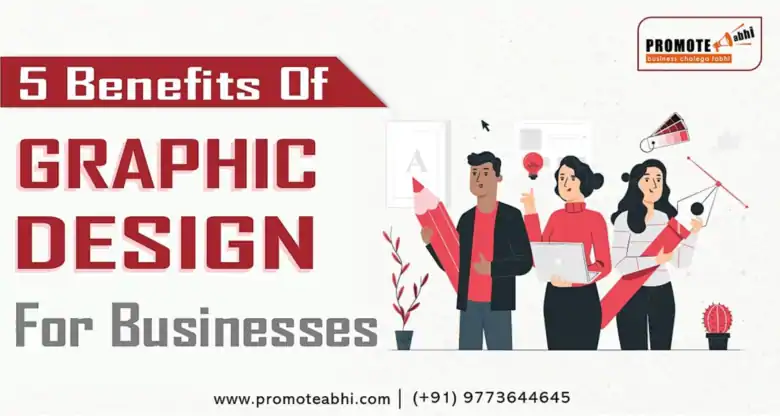 All in all, this checklist will increase your social media presence and further result in increased traffic to your website. In case, you find difficult to handle your social presence. Then, you can reach the On-Demand Social Media Optimization Company in India for proper SMO services. After following these tips, you Immediately boost website traffic through social media.
1. Supreme Quality: Believing in excellence, we hate to compromise on the graphic standards. Thus, we take care of your concerns by emphasizing on the right quality.
2. Customized Package: We take care of your concerns by giving the right quality to you, in assorted packages and budget.
3. Brand Appeal: Without ignoring the relevance and quality of graphics, as it's the key selling point of your website's offering, our well-structured graphics with the appropriate branding message takes you a long way in the online brand presence
4. Visual Identity: Giving shape to your visual identity, a brand finds its distinguished place amongst 100s other competitors through impressive graphic designing. Carving your imagination into reality, we sense the sentiment of your brand and likely create the amusing and captivating graphics.
5. Graphic Specialization: Embracing the new trends and ideas, our graphic designers specialize in muted color pallets, data visualization, flat icons and illustration, Classic serif fonts, social media Slide decks etc.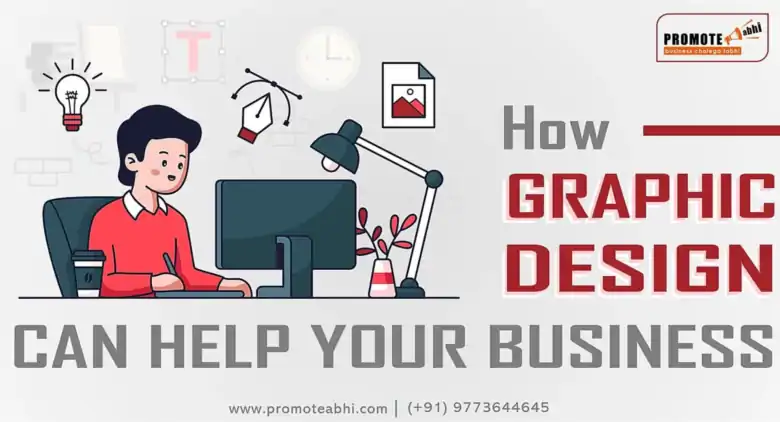 Colors embark the touch of emotion and visual appeal. Thus, by taking care of the patterns, the amusing colors, we create unique graphics fromthe profound imagination.